Exploit the potential of a large pet-loving community, being the perfect target group for businesses operating in the pet industry. Whether you want to provide classical advertising or explore new innovative placement methods, we'll help you to boost your company.
Why advertise on our Apps?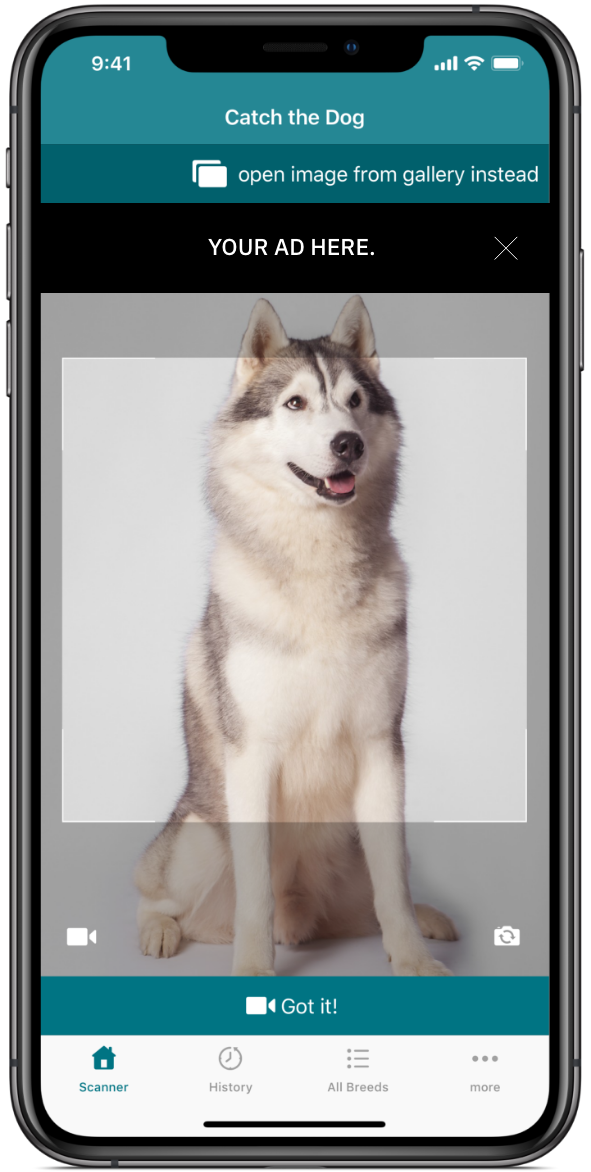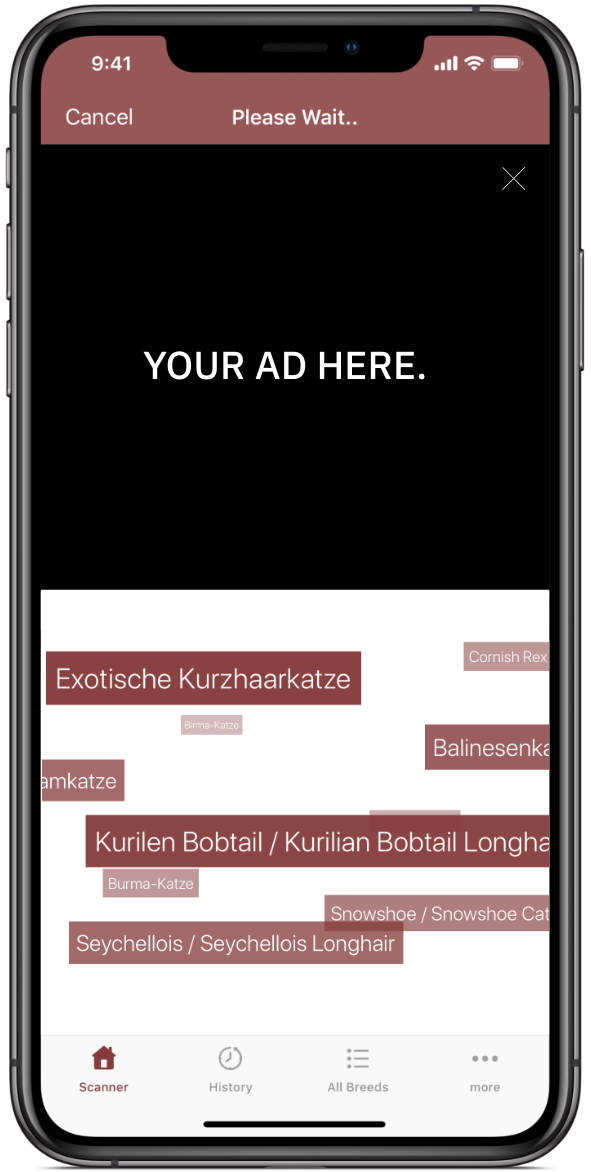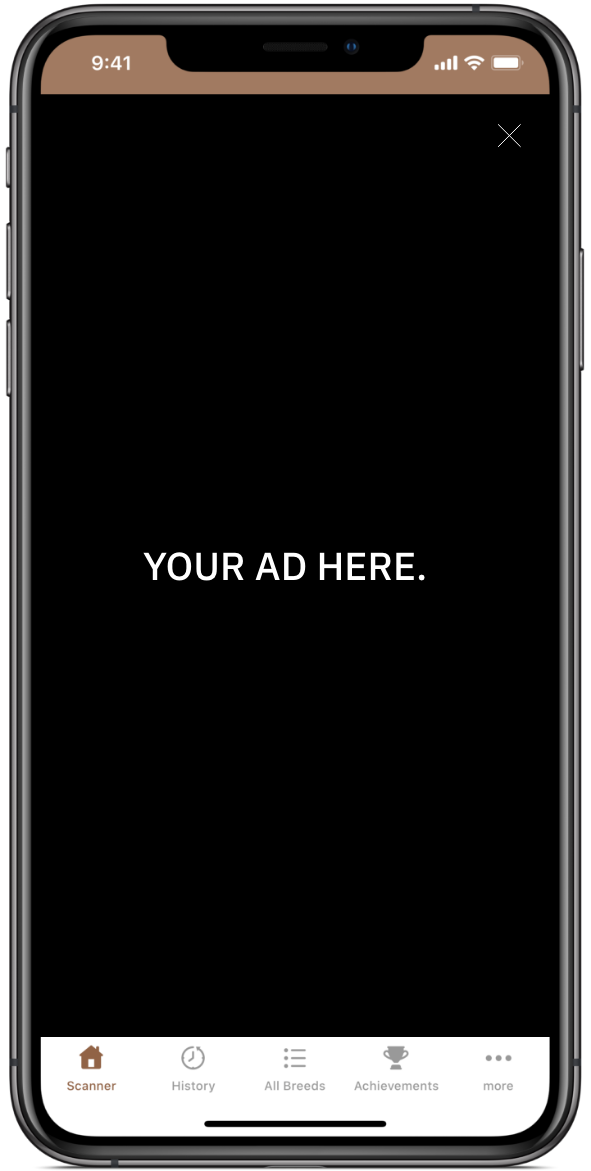 Perfect Audience
Our pet-loving Community
We love pets and our users love their pets even more.
You got something for their beloved ones? Let them know!
76%
Google classifies 76% of our users as "Shoppers".
Strong Engagement
More than one million animal identifications each month.
590+ Breeds
More than 590 individual pet breeds allow you to publish your ads in a breed-specific context.
#1
Our Dog Scanner, Cat Scanner and Horse Scanner apps are the leading apps for any digital breed identification.
Perfect Context
It's all about pets and only about pets
Your ads won't get lost while people are in a rush any where on the highway. Our apps are all about pets and that's exactly where you can reach them. Even better: You'll never waist your dog-only offer in a generic pet context anymore. Our Dog Scanner app is all about dogs, our Cat Scanner app is all about cats and finally our Horse Scanner app is all about horses.
Innovative
Unique Targeting
🐶 breeds
🐣 gender
👴 age
🌎 language & location (country, city)
We do not only have the perfect audience for your pet-related products, but can provide you with absolutely unique targeting methods, too. In addition to the classical filters like geography and demography, we can publish your offers in a breed-specific context, too. Imagine an user having scanned his beloved Lab, and getting an affiliate product afterwards. He probably will just overlook the generic advertisements, but an offer for a Labrador-specific pet food will get his attention for sure.
Contact Us
Ready to get your ads on our apps?
We're looking forward to working with you!

Contact
Prefer advertising on your own domain?
You can also use our API to implement breed-specific advertising on your own app or website. Learn more.