Identify dog breeds
You can either use your camera or upload your own photo from the gallery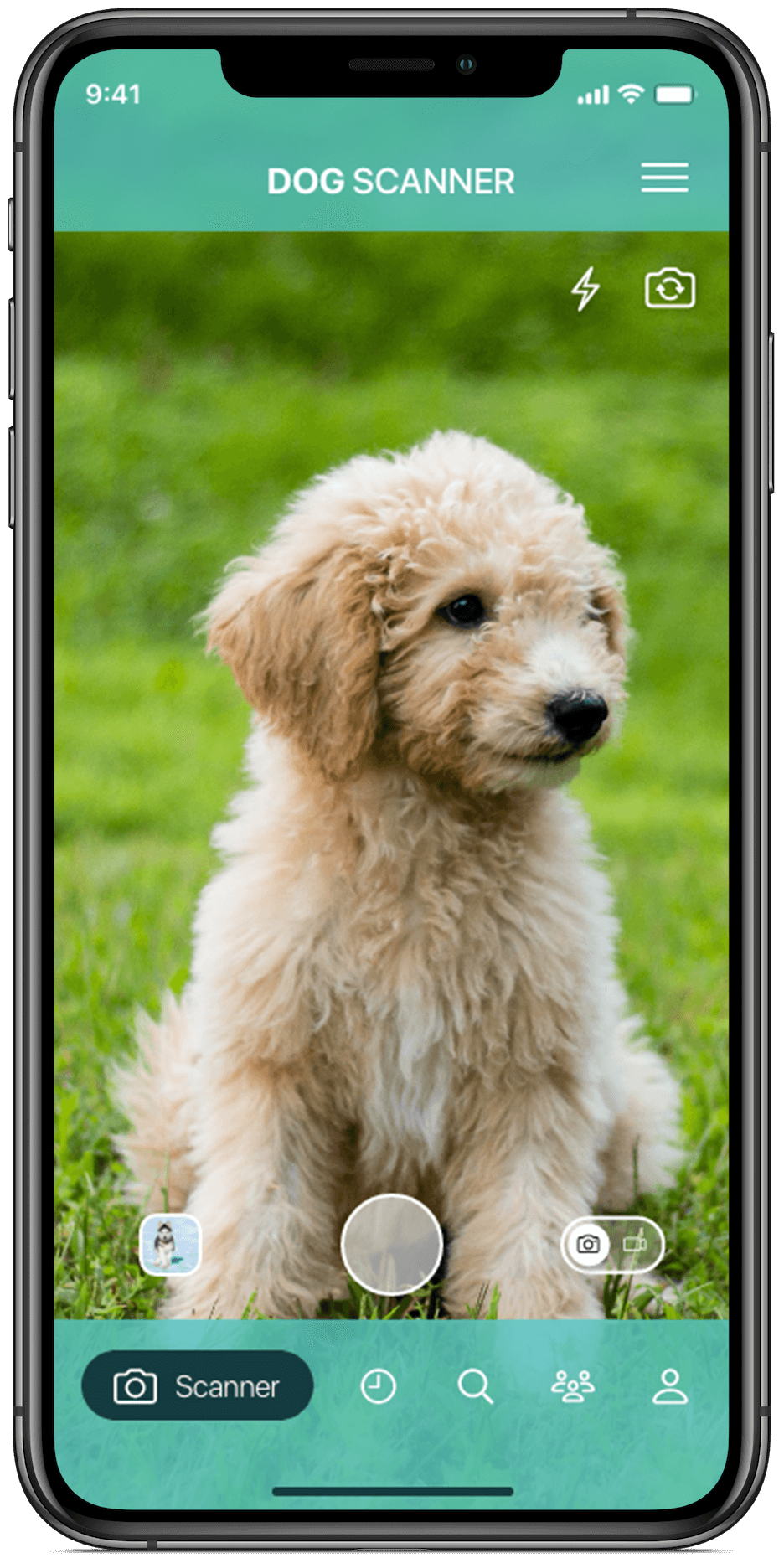 Easy and quick
Within a few seconds the app determines the final result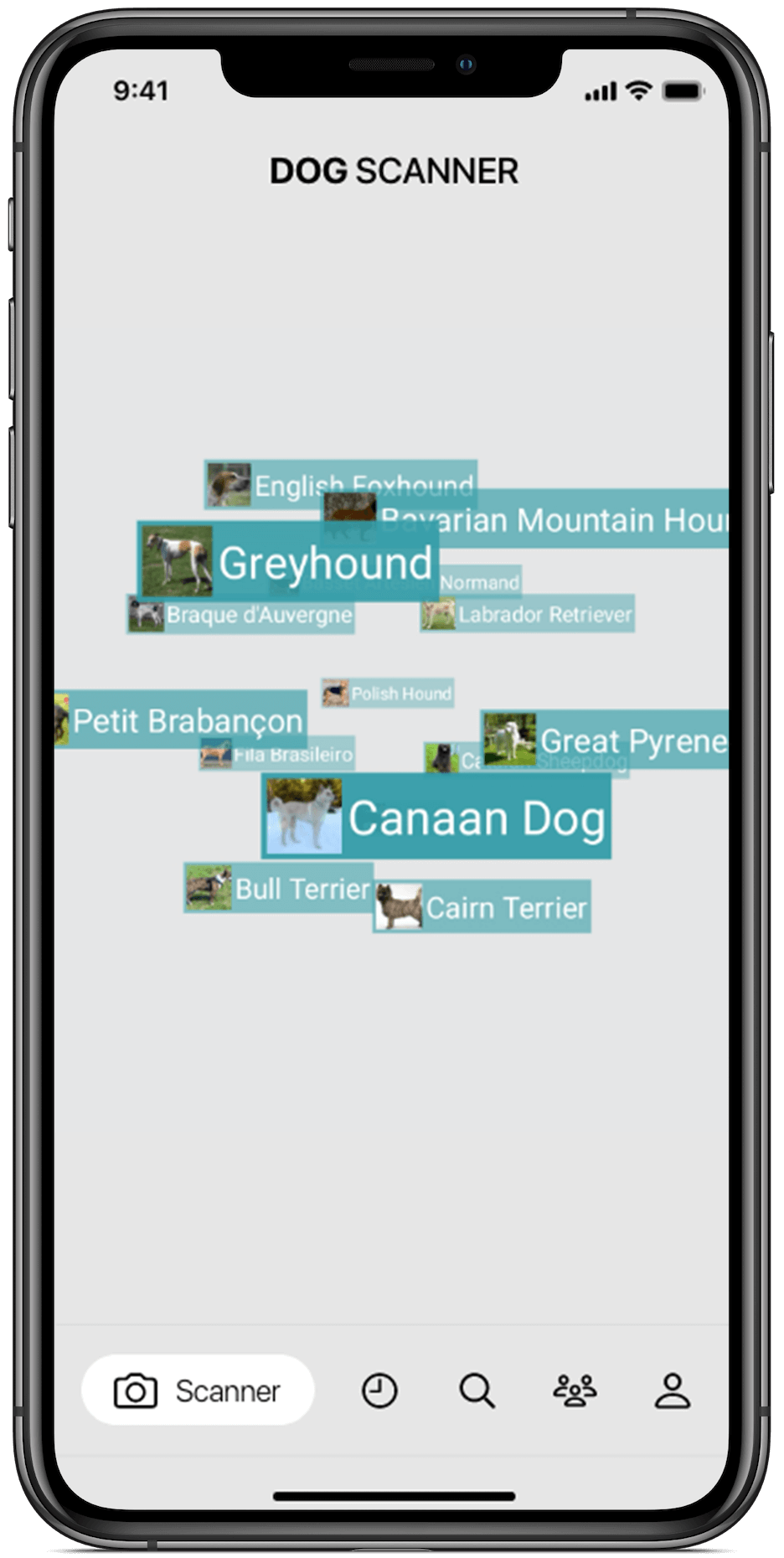 Mixed breed?
No problem! We will tell you which breeds have been mixed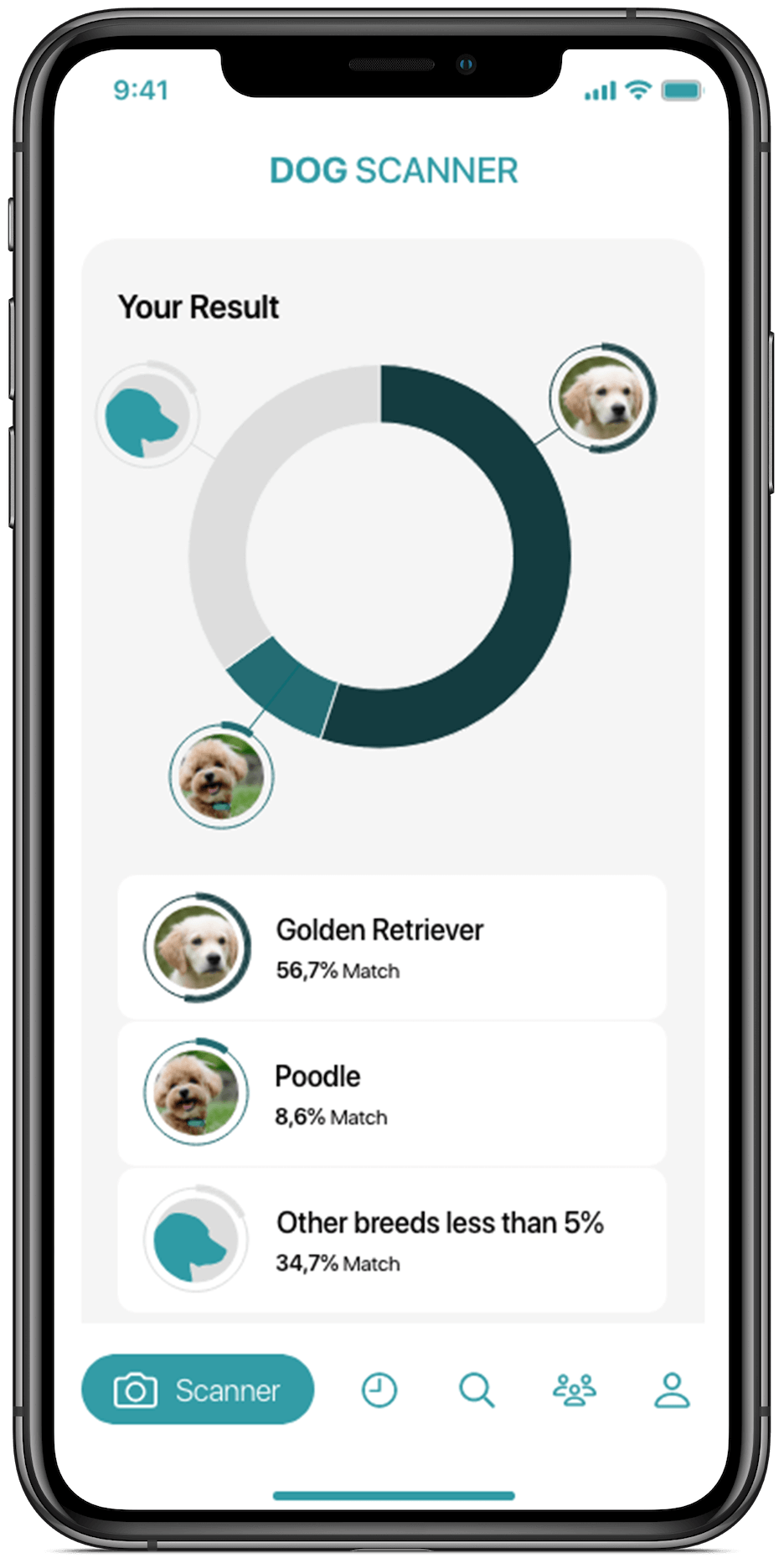 No dog around?
Just scan a friend of yours and find out which dog he or she looks like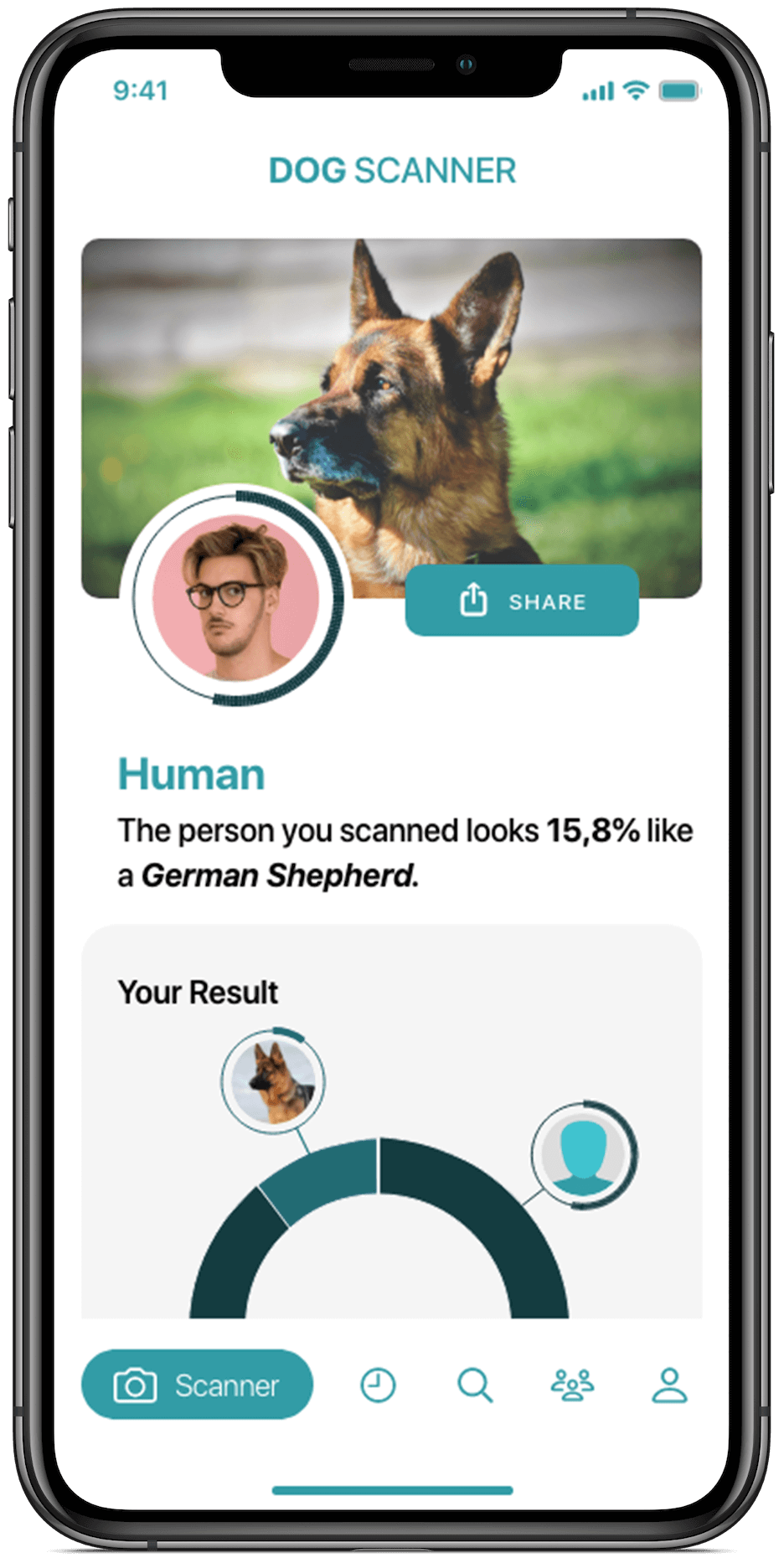 Gamification
New
Like Pokémon Go: catch every dog breed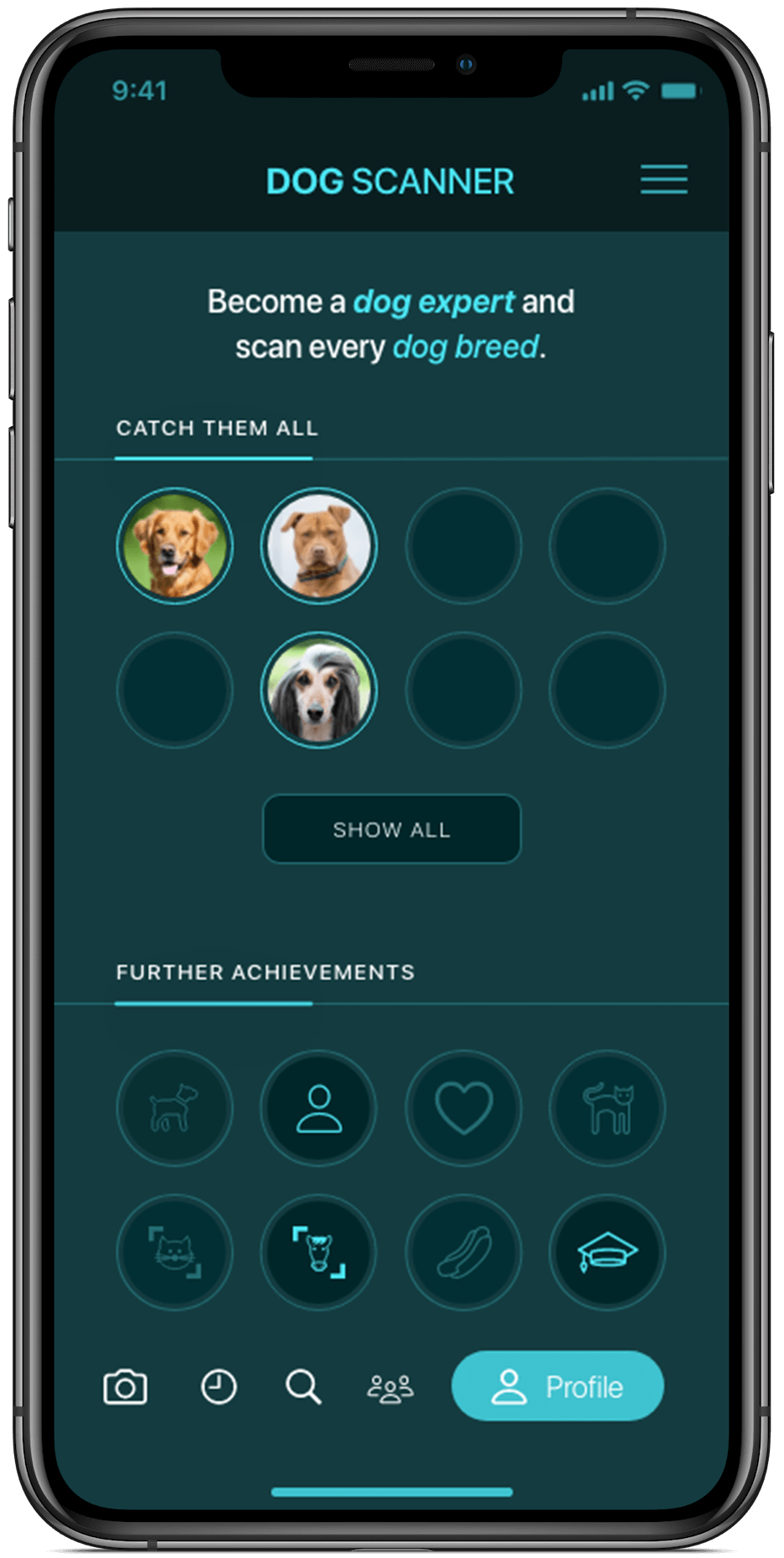 Social Feed
New
Share your results with the community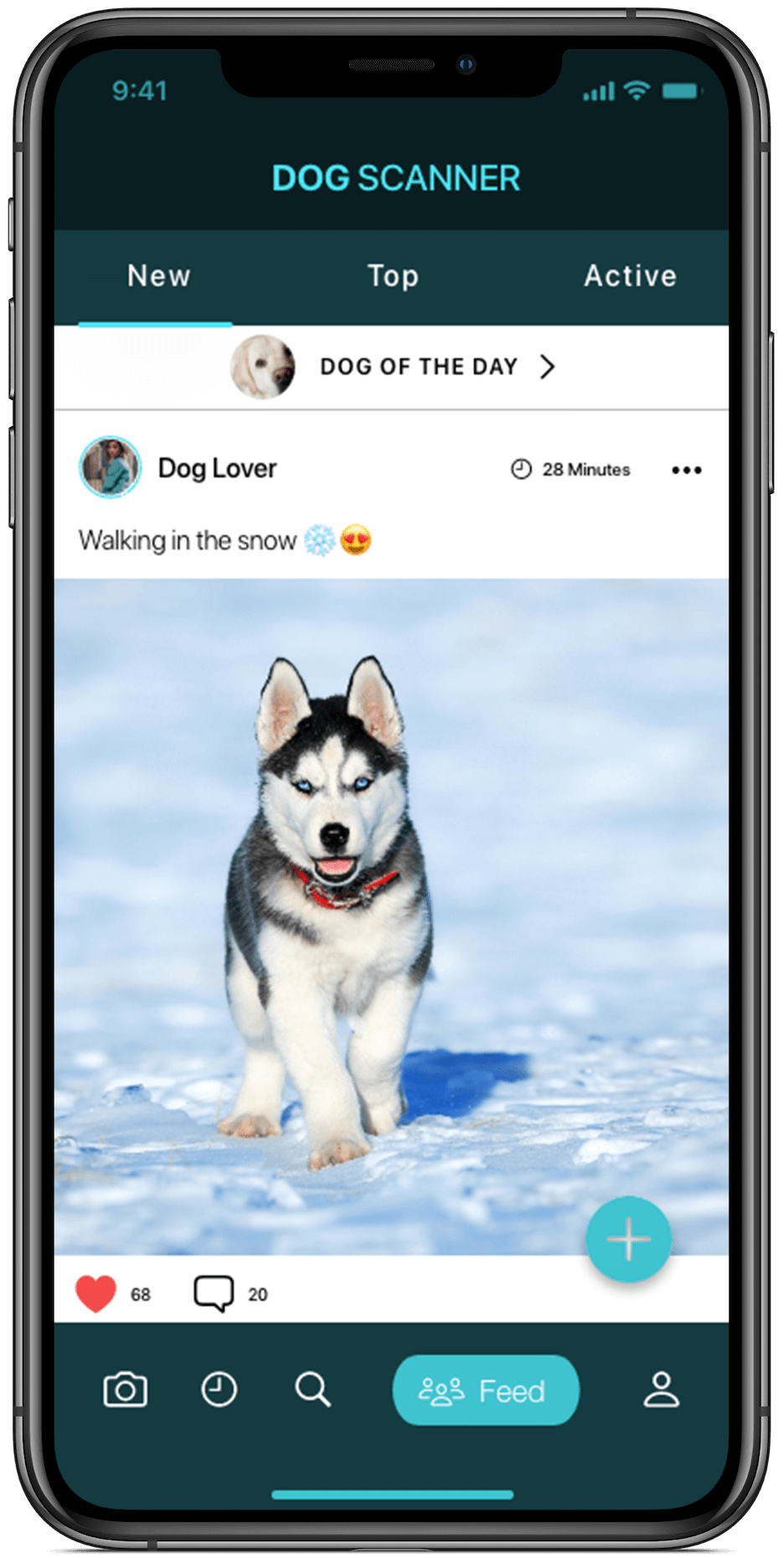 New offline mode: No Internet connection is required any longer
Your decision: Configure your scans to be extra fast or even more accurate
All future features included
150,000+
Monthly active users
This app has been phenomenal so far. It really helps and I have tested it with a few where I know the breed and it has done really well.
Play Store review by
OMG IT REALLY WORKS!!!! This is a genine app that correctly tells you what breed of Dog you have. It said my dog was a cross between an American pitbull and American bull terrier, spot on! Oh and just for fun, i scanned my husband, it said that he was 87% human and 13% miniature dachshund 🤣🤣🤣🤣🐕, that's very accurate lol. Turns out I'm also 18% Pomeranian 😁😂😂😂. I like that the people who created this app knew that we would scan humans, just out of curiosity. It really makes the app fun!
Play Store review by
Absolutely recommend:
Stellar app! Very easy to use and I googled all of my results for three different dogs and it was incredibly accurate. I had never known the true breed of one of my dogs and this app helped so much!!
App Store review by
I mean I scanned myself and it told me I looked like a Japanese chin.😂 But it works. I scanned my grandma's dog and it was right.
Play Store review by
Easy to use and informative!:
This app beats the others I tried and immediately deleted due to their uselessness! I love how you can upload 5 pics at once to get a more accurate identification! Every pic worked and it gave specific breed percentages with tons of information to help you confirm the breed, such as weight, size, personality, colors, patterns, eye shape, and even specific ear dimensions! By reading the main breed description, I was able to confirm many traits and feel fairly certain she is a Rat Terrier mix with a little Jack Russell Terrier. Even the sassy personality description sounds just like her! I was able to eliminate Toy Fox Terrier with the detailed size, weight, and coat information the app provided. Who knows how accurate the app really is, but I had fun and learned a lot! 80% dog breed match is good enough for me and beats paying $150 for a DNA test.
App Store review by
Brilliant app, very handy and accurate and free!! Thank you I work in rescue and I think this app will help a lot
Play Store review by
Insanely accurate:
After years of believing my wolf dog was from a certain background. This app gave me so much information & opportunity for me to learn more about who my best friend truly is.
App Store review by
Works great! Accurate, efficiant, easy to use, very helpful. Thank you for this app...and its free to download and use is just icing on top with sprinkles.
Play Store review by
Perfectly accurate and user friendly.
Play Store review by
Dog:
I love it, finding new breeds is amazing!' I have a lab mix, glad to find her real mixed breed!
App Store review by