Identify cat breeds
You can either use your camera or upload your own photo from the gallery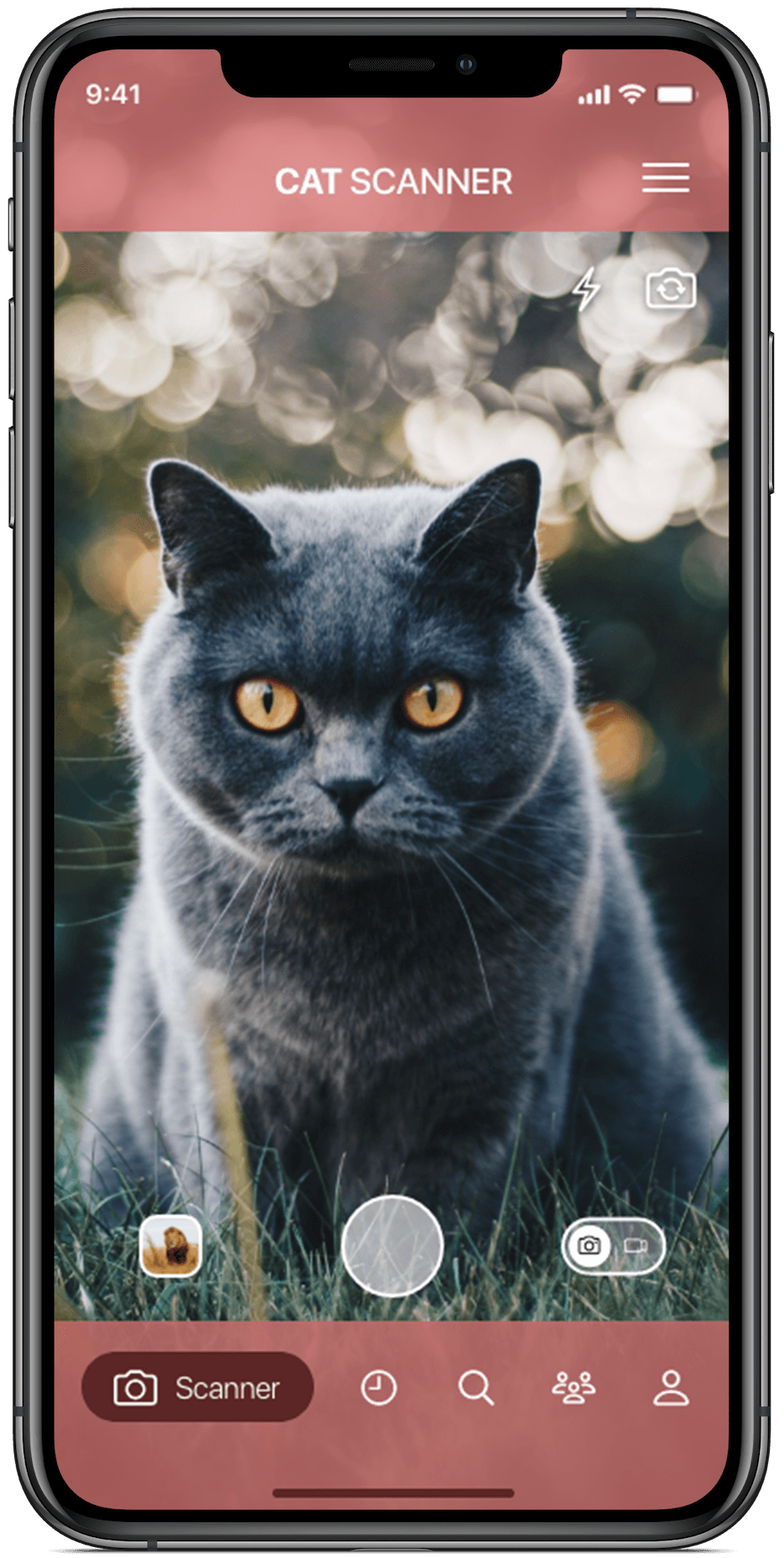 Easy and quick
Within a few seconds the app determines the final result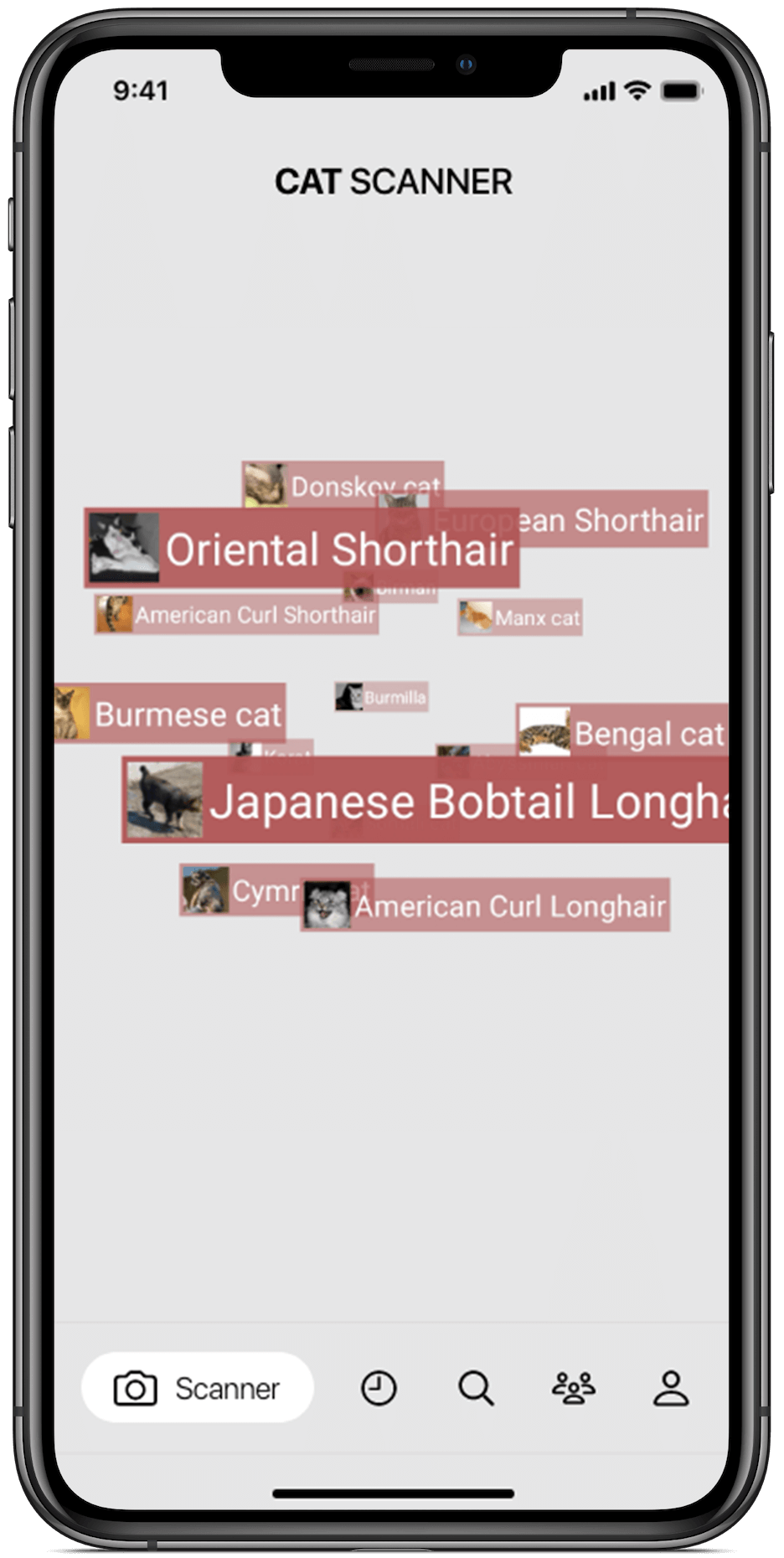 Mixed breed?
No problem! We will tell you which breeds have been mixed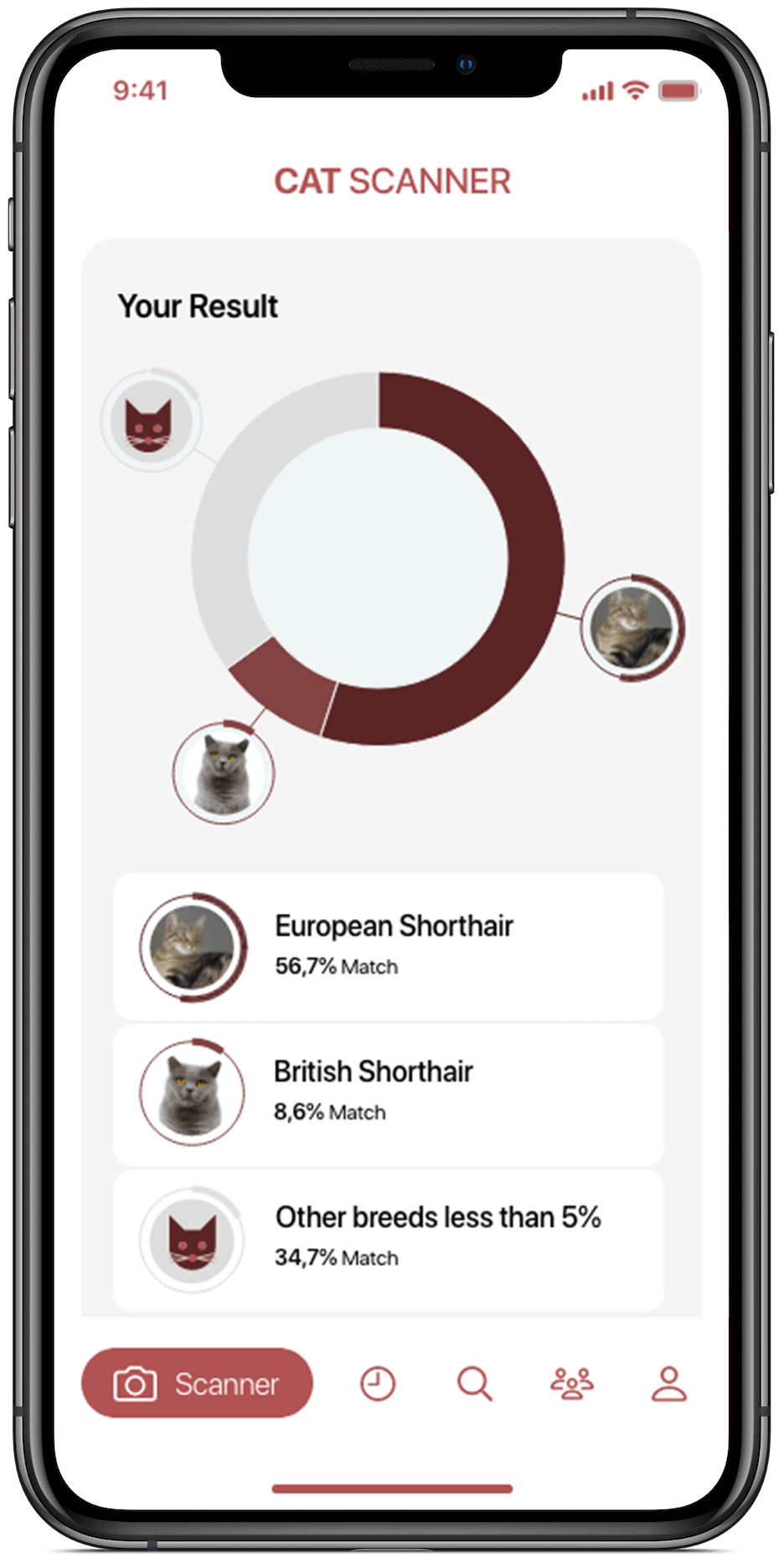 No cat around?
Just scan a friend of yours and find out which cat he or she looks like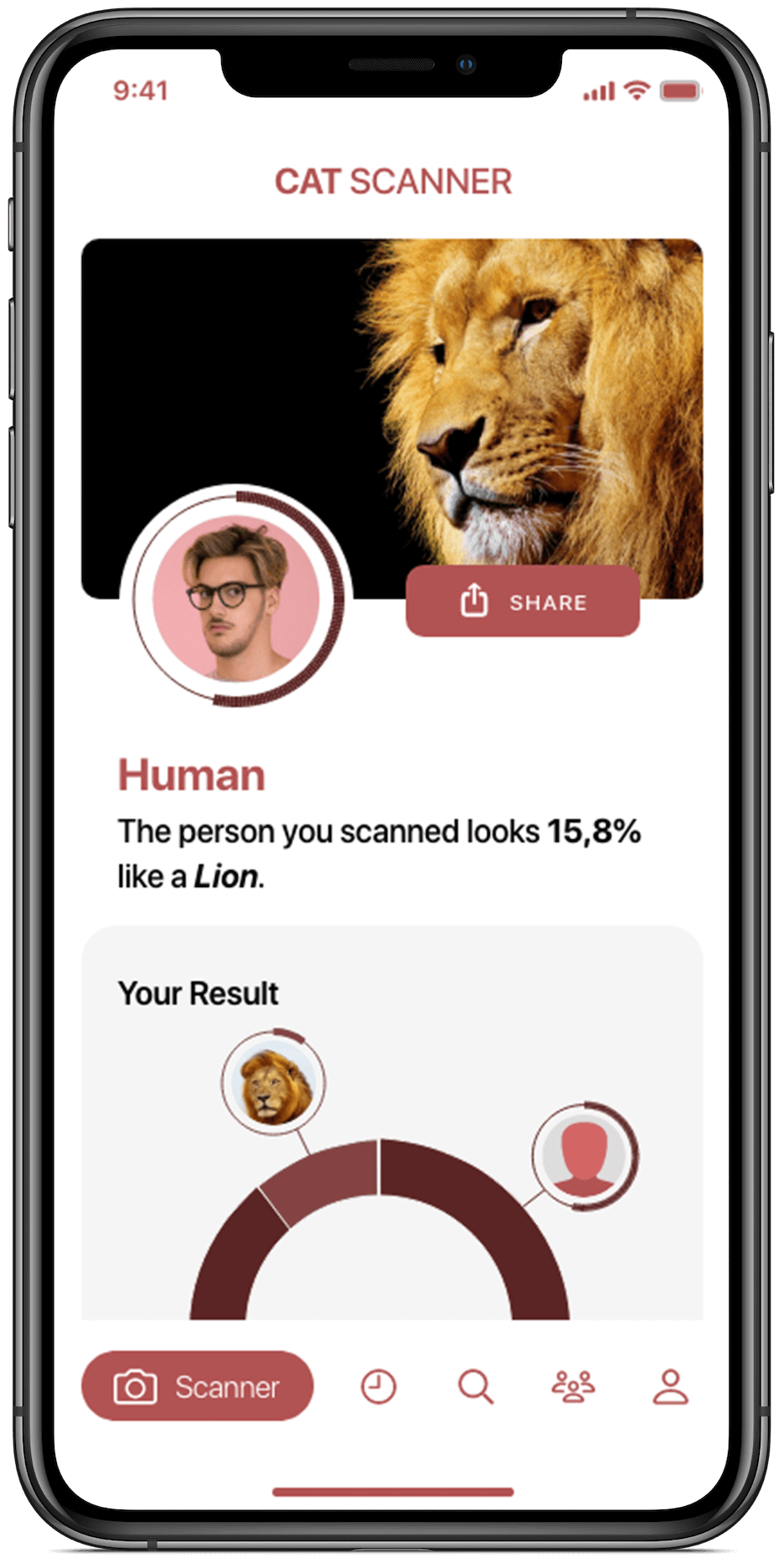 Gamification
New
Like Pokémon Go: catch every cat breed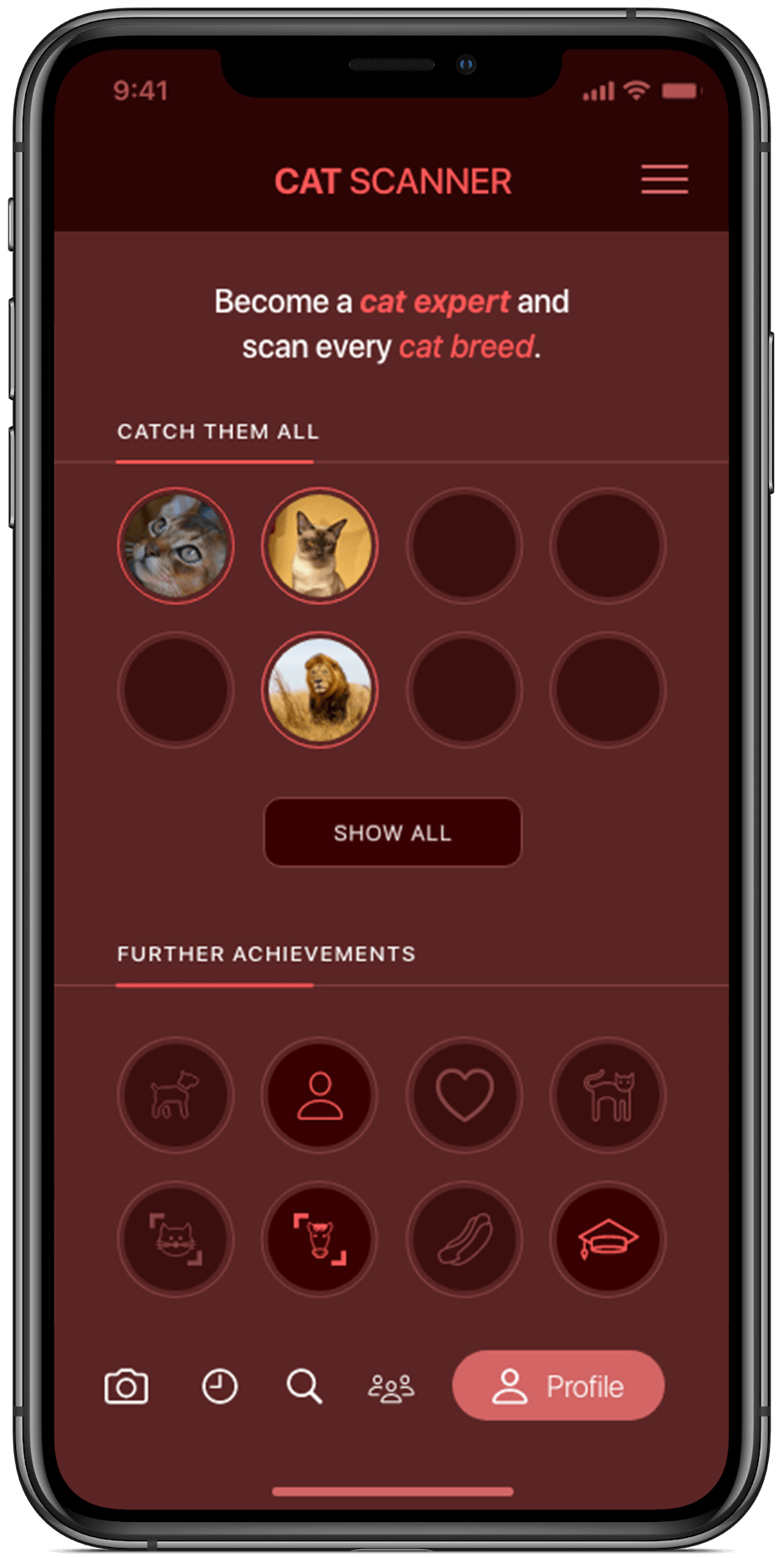 Social Feed
New
Share your results with the community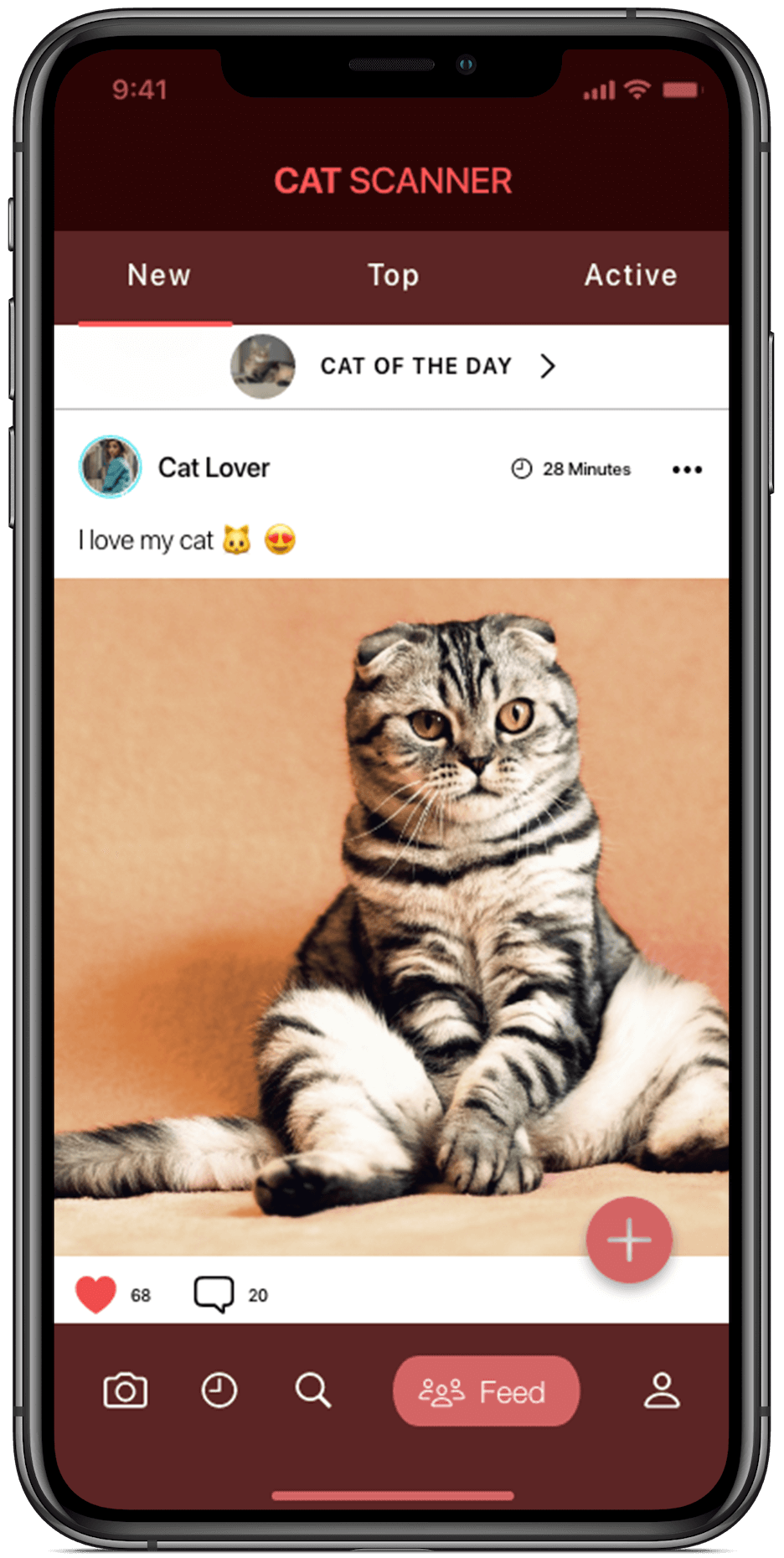 New offline mode: No Internet connection is required any longer
Your decision: Configure your scans to be extra fast or even more accurate
All future features included
20,000+
Monthly active users
Great app:
Yay! I love it! I can use it to scan my cat that I didn't ever know what she was! Sometimes, I can even scan myself! This is a super fun app and I am really happy about installing it!
App Store review by
I have several cats. The scaner in this app got 3 out of 3 different breads just as my vet told me
Play Store review by
Amazing!:
Wow - really amazing beyond our expectations, even though it don't always 100%.
App Store review by
Did exactly what it said . i was able to identify my cat. I find it useful to check up on what problems my breed of cat could have down the line. thanks to the developers of this cool app.
Play Store review by
Such a cool and accurate app. One of a kind! I have multiple cats so this is extremely helpful in noting there differences. Thank you!
Play Store review by
all of the things look right especially my cat Ziggy had part tiger in her and she looks like a tiger in like a bunny always angry too so yeah
Play Store review by
Got 90% or better out of 6. Course my photos were old. I would recommend this app👍
Play Store review by
This app is hilarious!! It does show breeds for cats, but also for humans! May I add that it is pretty accurate, it got my cat exactly after a few times.👍🐈
Amazing app! So much fun!!! The only reason I give it 4 stars is because it said I was '49% Korat Cat'😹
This is the most amazing app I've ever used. It may not be an advanced technological breakthrough, but if you like cats it's super fun.
Play Store review by